Most of the document elaborates on existing regulations—introduced in 2004 and updated regularly—about operating domain name registrars. Much of it is expected. For example, the draft states that all registrars issuing domain names from China must obtain a license from the MIIT or another government body, set up "a management system" from within the nation's borders, and obtain the personal information of a domain name's operator. If taken literally, this could mean that any website that has not procured its domain from inside China will no longer be accessible from within the country's border. That could have a significant impact on businesses and individuals.
A select number of websites, including Facebook and the New York Times, are currently inaccessible in China. The Great Firewall (a catch-all term to describe China's means for blocking websites) redirects traffic to banned pages to bogus IP addresses. But the new regulations, if taken to the extreme, would require that even harmless websites—your mom's favorite recipes site, for example—be blocked. Only after such sites registered with Chinese registrars could they appear again in China.
"Censorship would be the norm and not the exception. In the past, you were allowed to exist as long as you didn't piss anyone offs," Lokman Tsui, an assistant professor of journalism and communications at the Chinese University of Hong Kong, told Quartz. "The worst-case scenario means that basically the internet in China will be closed to the rest of the world."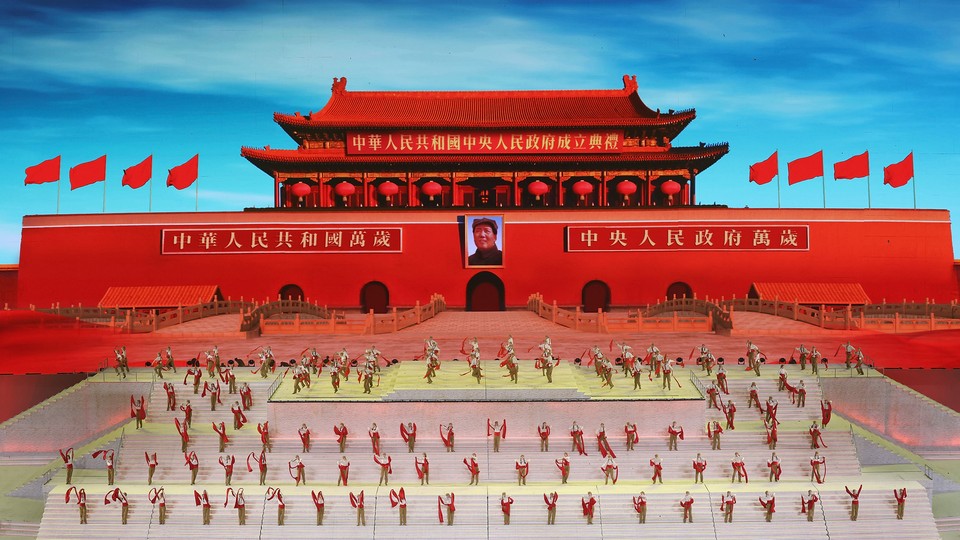 READ MORE :
The draft proposal states that violators of the regulations would face a fine of up to 30,000 yuan (about $4,600). The draft is open for discussion until April 25. Quartz has reached out to the MIIT for comment, but it has not yet responded. There are specific advantages to requiring all websites to register their domains in China, Tsui says. Domain name owners must provide their address and other personal information to registrars, for example, so authorities could more easily find someone behind a website containing "sensitive" information.
To be sure, it's not clear at this point if the new rules will be enacted as stated in the draft. Indeed, practical considerations might make it unlikely. Chinese authorities regularly enact extreme restrictions on internet freedom, only to backtrack or not enforce them. Their efforts to require social media users to register accounts under their real names have been marginally effective, though China's most popular social networks by now have complied.
Even if the measure doesn't pass, its appearance in a draft proposal reinforces China's efforts to police the internet and media from within its own borders. In February, Xi Jinping visited the offices of state TV broadcaster CCTV, where he told employees, "All the work by the party's media must reflect the party's will, safeguard the party's authority, and safeguard the party's unity." Days earlier, authorities issued regulations requiring foreign publishers to establish servers in China if they want to reach the domestic market—restrictions that, if enacted to the letter, would be just as sweeping as the ones suggested by the recent draft.